On July 30, 2019 the representatives of Honorary consulate of the Republic of Lithuania in Dnipro welcomed young refugees and ATO members' children at home who spent 10 months in the Republic of Lithuania. By the invitation of the Ministry of Education of the Republic of Lithuania they studied at the international school 'Vilnius Lithuanian house' in the academic year 2018/2019. The children, affected by the ongoing fighting in eastern Ukraine, were able to study in European international school, spend their summer vacation in camps in such Lithuanian cities as Kaunas, Nemenčinė, Klaipeda which decidedly contributed to their rehabilitation by enabling them to get distracted from the war horrors.
The programme of the visit is realized with the full financial support of the Lithuanian government. This project has already changed the lives of 75 children, who at such a young age got to know what the war was by themselves.
This project became possible due to the collaboration of Embassy of the Republic of Lithuania to Ukraine, the Honorary Consulate of Lithuania in Dnipro, the Ministry of Education of Lithuania, the Ministry of Foreign Affairs and with the support of the Dnipro RSA.
Parents meet their children
slider=392
video=24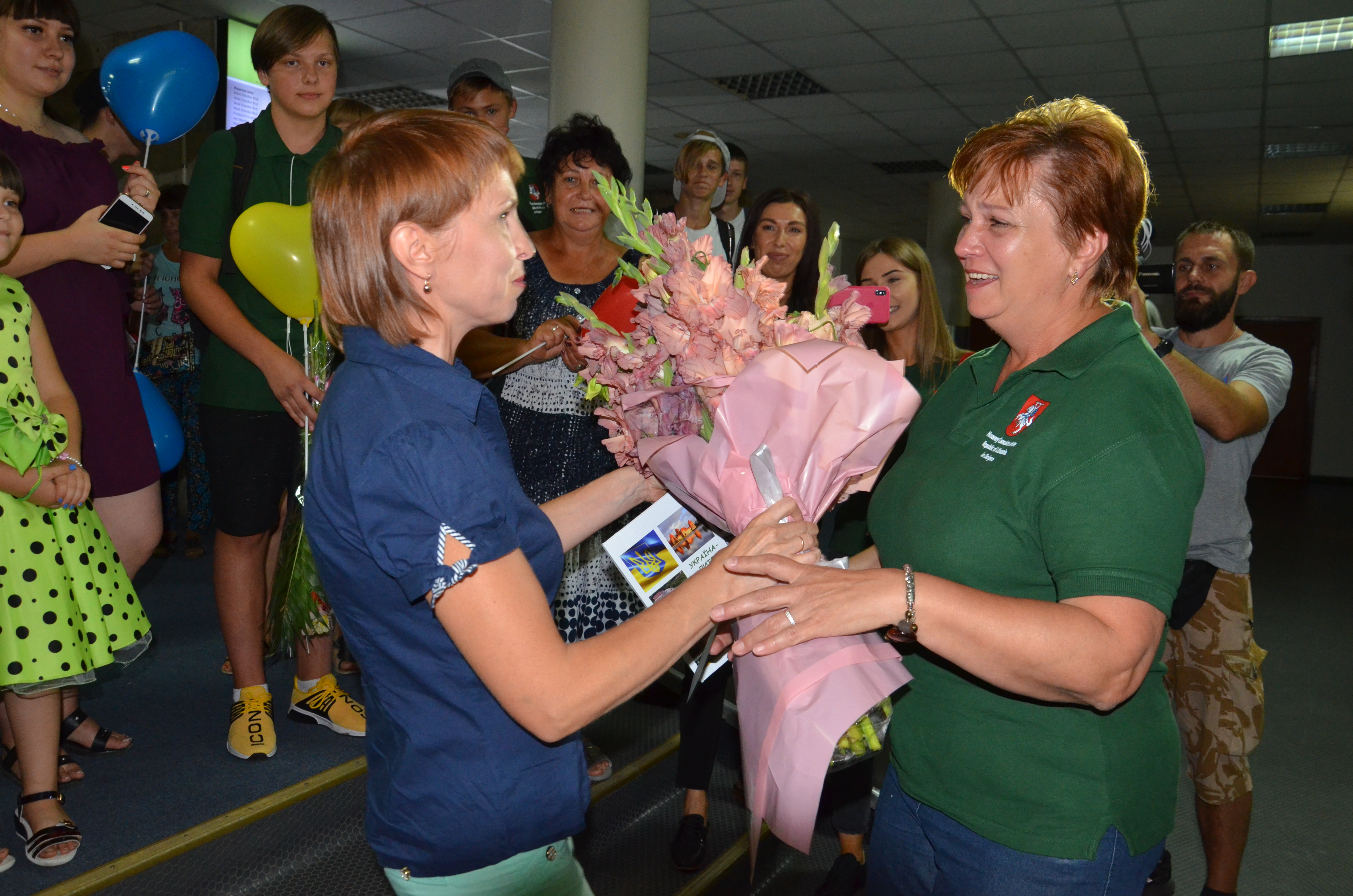 Representatives of the Honorary Consulate and Advisor to the Head of Dnipropetrovsk Regional State Administration Vitaliy Lytvyn meet children as well as their parents